The Power of a Podcast
In this blog, we will explain some of the benefits. Over the past six months, we have created developed and produced a weekly podcast series (Social Media Talks) where we invite a guest on to talk about Digital and Social Media Marketing to help businesses who want to learn more about developing an Online Strategy.
Since launching these podcasts, we have interviewed a wide variety of Social Media Power Influencers from around the world and increased our visibility and created meaningful relationships with them.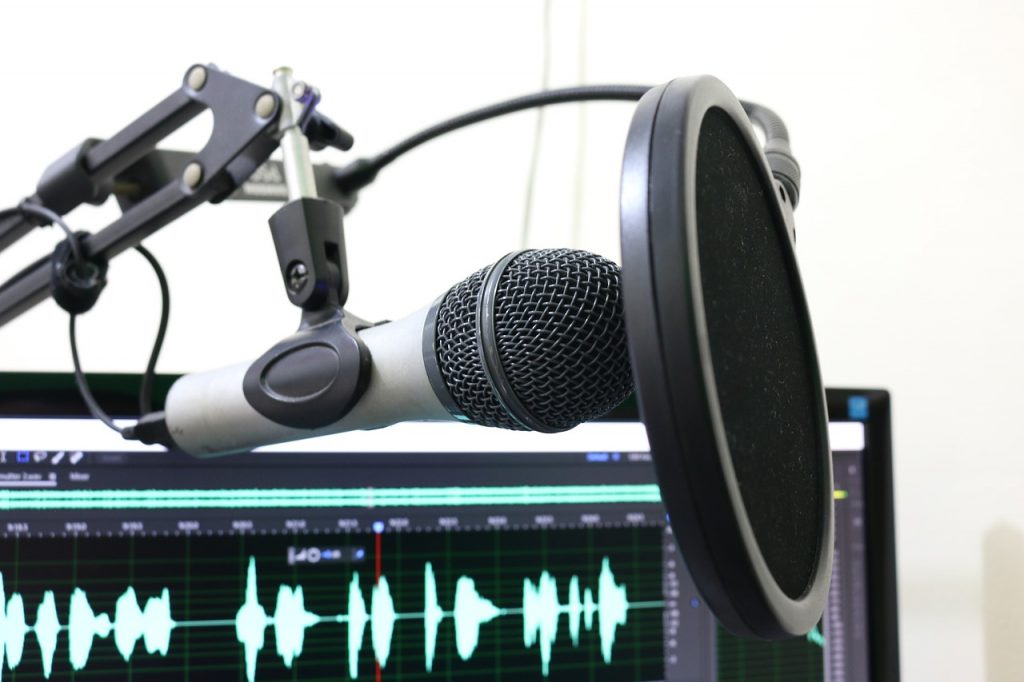 What is a Podcast
How did Podcasts get its name? Podcasting is a form of audio broadcasting on the Internet. The reason for the name is it became linked with the iPod in the name and people downloaded the broadcasts (audio shows) to listen to on their iPods. Hence the associations with iPods and broadcasting which became widely known as Podcasts.
Over the past 80 years, we have listened to radio broadcasts whether it was The BBC (World Service) or RTE (Irish National Broadcaster), this has been a source of information, news and entertainment to generations of people.
Over the years between 1980 and 2009, there have been advances in technology with internet sound recordings. In July 2009, the company VoloMedia was awarded the "Podcast patent" by the USPTO in patent number 7,568,213. Dave Winer, the co-inventor of podcasting (with Adam Curry), points out that his invention predated this patent by two years.
Today there are more than 115,000 English-language podcasts available on the internet and there are dozens of websites available for distribution at little or no cost to the producer or listener. According to one survey in 2017, 42 million Americans above the age of 12 listen to podcasts at least on a weekly basis.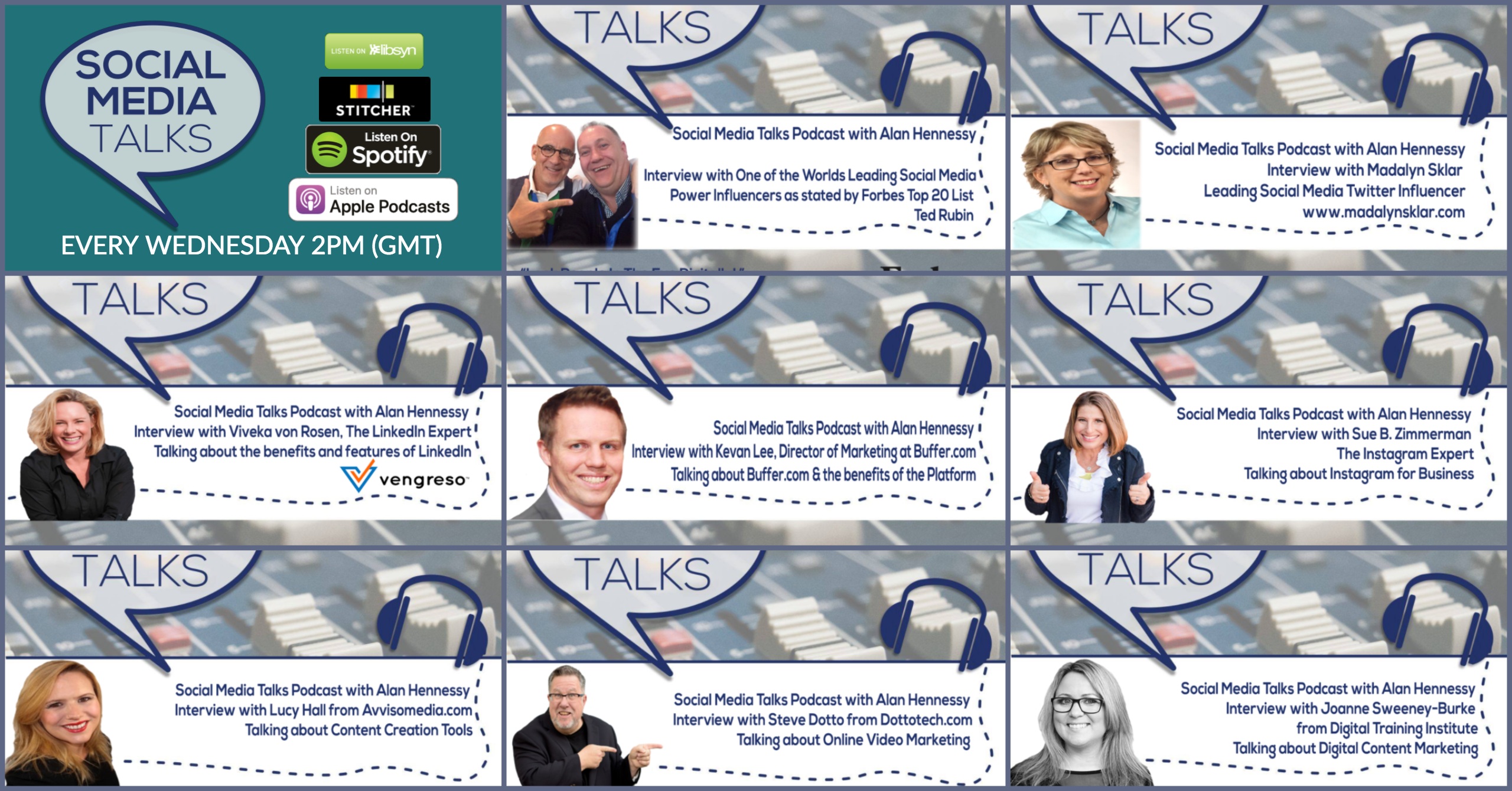 What Are The Benefits of Podcasting?
In the busy world we live in today there are so many opportunities for us to consume content from traditional formats like Newspapers, Books and TV and with the explosion of Digital Media, we now have the privilege of choosing where, when and how we absorb this information.
The primary benefits of producing and delivering a Podcast can create value for Individuals, Companies and Brands. There are so many different levels you can utilise, let's take a look….
The ability to highlight your company's expertise and give you a platform to speak about what you have to offer that could be of value to the audience.
Marketing promotions over traditional advertising mediums disguised as a conversation - think about adding a short ad in the middle of your podcast as it will not distract the listener from your Podcast.
Just like your favourite TV or radio show, you will gain loyalty from your listeners and they will come back if your content is good and they learn from you or your guests.
You can also build Brand Awareness showcasing the services you provide through your casts and increase your visibility to new audiences that may never have found you before.
Podcasts have now become the new talk radio with increased usage of Mobile devices this has led to more excessabilty and the explosive growth of podcasting.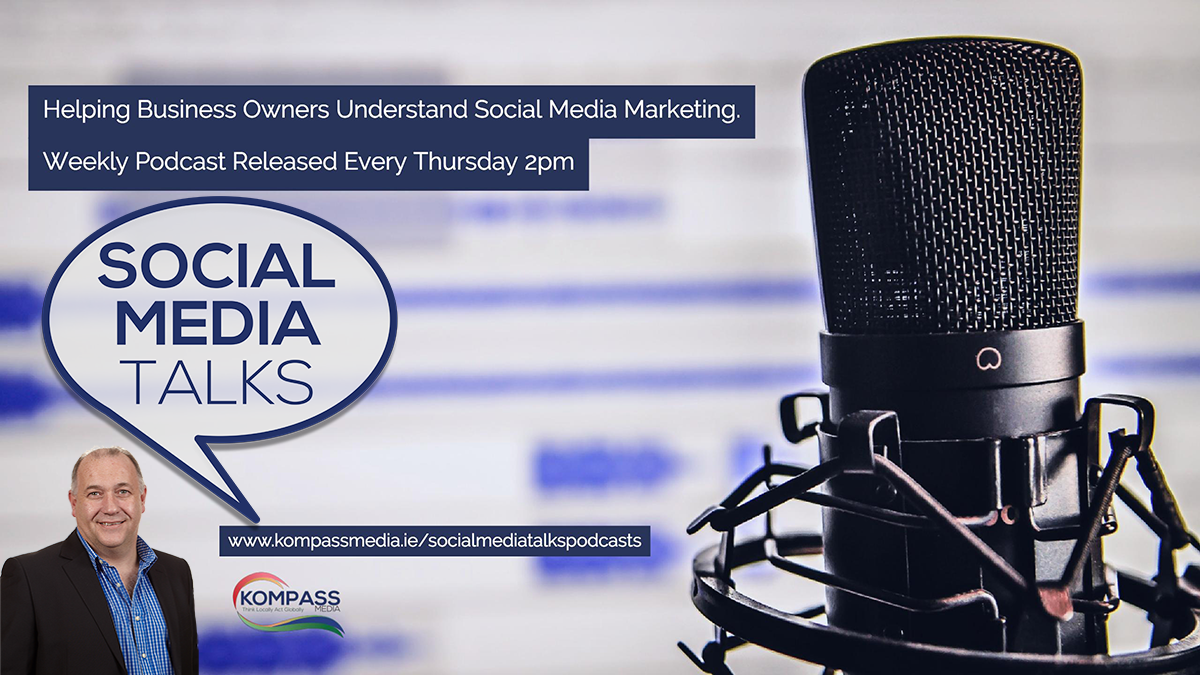 Why should I create a Podcast
Currently, Video Marketing is a fast and effective way to reach your audience. We have spoken to a lot of people that tell us they are not comfortable in front of a camera and as a result of this it can be very damaging for your business. You also have to take into consideration buying the right equipment to create your professional video's from lighting, sound, backgrounds and so on, which can be quite costly.
The beauty of starting a podcast is that it can be relatively cheap. When recording a podcast you can start by using a good mobile phone to record, you can download FREE editing software from the net (Audacity) and create your graphics for FREE in Canva.com.
Increased Traffic and Leads
Producing a Podcast can help you reach new audiences for your business and helps you build familiarity with a new demographic of people. Listeners will usually subscribe to a series of podcasts as long as it is consistent, they will also recommend your podcast to their friends as well.
Building Better Relationships. 
Most podcasts are one-sided shows but it can help to build effective relations with your listeners - this goes back to the saying Know Like & Trust. If your audience feels comfortable with you and likes the sound of your voice they are more likely to buy from you. Think of it like this, people buy from a friend quicker than a stranger.
Podcasts are highly effective and a great form of Communication.
In a survey conducted with 300,000 podcast listeners, it found 63% of the respondents had bought what the host had promoted. This shows that Podcasts can be used to engage the audience and influence their buying decisions positively.
For more information on Podcasting services, Kompass Media can provide.
Please contact Alan: Email: alan@kompassmedia.ie 
To listen to our weekly Podcast, Click on this link Social Media Talks Podcasts