Well maybe because the customers you are trying to attract spend quite a lot of time on this platform.
Look at some of the statistics about Snapchat.
166 Million Monthly Active Users
400 Million Snaps Sent Per Day
Snapchat is Worth $10 Billion Dollars
9000 Photos shared every second
10 Billion Daily Videos viewed
So what is Snapchat?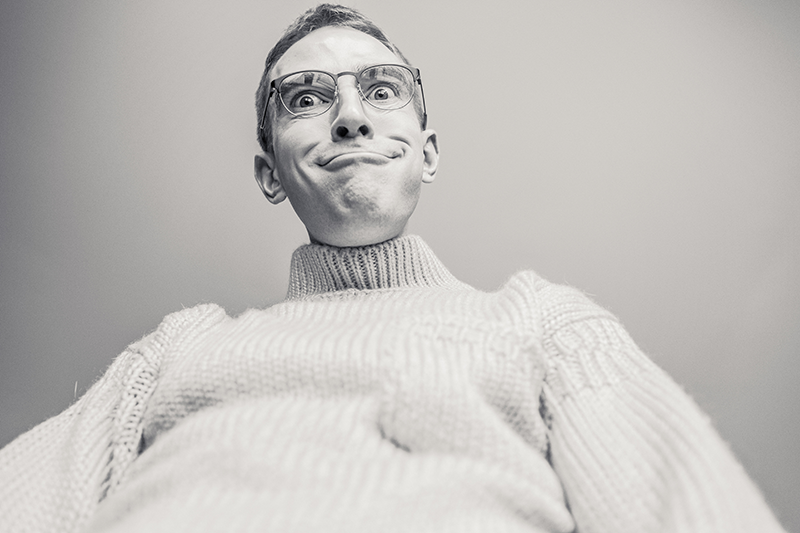 Snapchat is useful for capturing life's little moments like capturing that "Kodak Moment " if you are old enough to remember the Kodak Camera.
The fact that snaps disappear after 10 seconds means people can be more honest, have more fun and be themselves.
Snapchatting is very like wearing your PJ's at a friend's house, unlike Instagram's feed which is like taking the official photo's at your Graduation.
Snapchat does things differently. They put the camera first and reduced the number of steps to one tap instead of several.
The other great features where snapchat increased their usability is with a swipe action for their filters. This reduces the hassle of choosing the right filter that fits your snap.
The ability to create a story through a series of snaps or video enables the snapper to take you on a journey with them through snapchat, whether it maybe a day in the life of your business, a product launch or a road trip. The best part is it can also be downloaded to your phone and converted to be used across other Social Media Platforms.
Businesses are now using Snapchat across a wide range of different marketing opportunities including Product Launches, Trade Shows, Back Stage at events. Another great idea for snapchat is to create an offer or a coupon for watching a complete story on snapchat or ask your customers to take a snap with your product to win prizes. This is real product placement and endorsement of your products or brand.
Remember being creative is another great advantage to Snapchat. You can alter your Photos or Videos with paint and text, there is a wide range of customisation options.
Why not boast about where you are with your snaps through their Geo-Filter options? Customise your image based on your location.
All of these features are available for free on this platform and with a bit of experimentation, you can become a master at it.
Here are some examples of companies that regularly use Snapchat.
Taco Bell's Cinco de Mayo Snapchat Lens
Taco Bell's sponsored Snapchat lens was viewed 224 million times, and it was only available for one day. That makes it the most successful campaign in the app's history.
Taco Bell has a dedicated in-house Snapchat team of two twenty-somethings. They talk to Taco Bell's young fans in their own language and produce a mix of real-time and planned content. Source Brandwatch.com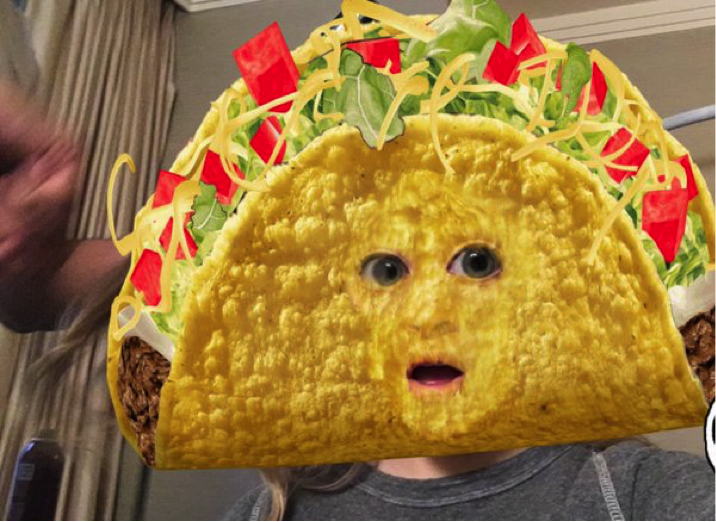 Mission Impossible – Rogue Nation
Self-destructing messages are the defining feature of Snapchat and the beginning of every Mission: Impossible story ever told. It's hard to think of a more suited marriage of two brands when it comes to Snapchat marketing.
For the release of Mission Impossible – Rogue Nation, fans were treated to a 'mission month' that featured challenges with a 24-hour time limit. Each mission was introduced by Tom Cruise and a self-destructing Snap.
Top submissions were then showcased across social channels to reward the best entries and encourage further participation. The campaign earned 65 million impressions across all social channels. Source: Brandwatch.com 
 H&M
Fashion retailer H&M carried out a marketing stunt in Poland last year in which they hid tickets to an exclusive party named Boiler Room in stores.
H&M then sent out cryptic clues via Snapchat as to the whereabouts of the hidden tickets.
The results:
943 new Snapchat followers.
Over 200 people playing the game.
3.8m unique users learned that H&M was behind the launch of Boiler Room.
Lots of positive media coverage.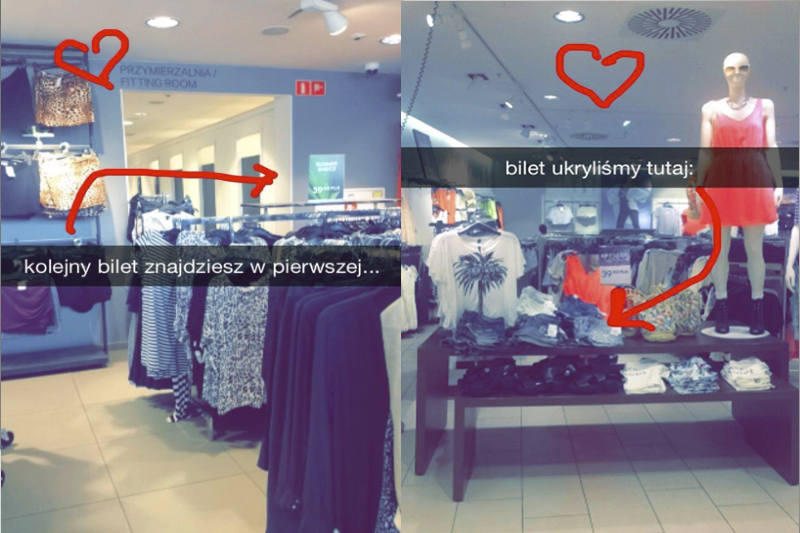 These are some great examples of how Snapchat has worked for companies. I hope this has given you an insight to the world of Snapchat and how it can work for your business to reach a different type of audience.